Amy Mihal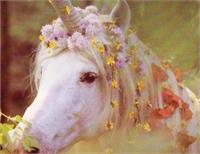 I took my first Bikram Yoga class in San Francisco in 1997 and felt so amazing that I knew I wanted to practice yoga for the rest of my life!!! Bikram yoga has had a profound effect on my physical, mental and emotional health and well-being. A consistent, dedicated practice has allowed me to get off of daily medications for asthma that I had taken throughout my childhood and well into my 20s. Ahhhh, being able to breathe deeply is a real treasure!
Importantly, my practice has helped me navigate my way through the ups and downs that life presents while maintaining a deep sense of hope and peace. The mental, physical, emotional and spiritual strengths that this practice gives me are priceless gifts; I cherish these gifts deeply and practice to embody them. Words cannot adequately express my gratitude for this practice, for how it has changed and shaped my life, and most importantly for the amazing friends and family that it has brought into my life. I love being at the studio and truly feel that it is an honor to share this yoga and its many gifts with all of those who come to class. See you at the studio!
Amy Mihal instructs the following:
26 postures and 2 breathing exercises practiced in a heated room designed to restore health, strength and flexibility to the entire body. (Bikram's Method) All levels welcome!!




26 postures and 2 breathing exercises in condensed time. All levels welcome!!!




Enjoy the Bikram Yoga Series in 75 minutes.