Kyria Edwards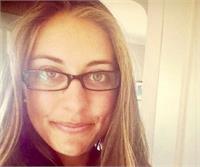 I cherish how yoga brings people together in a safe space with the collective intention of being happier and healthier. I have been honored with the opportunity to share the gift of yoga with students of all ages and backgrounds. While teaching high school in North Carolina I started a yoga club for teenagers, while living in San Francisco I started a free yoga class for low-income senior citizens, and while volunteering in Armenia I led yoga for elementary children to promote peace and wellbeing.
There has been no other avenue for me that connects body, heart, mind, and spirit as deeply as yoga does. I am always a student in the yoga practice, learning more each time I step onto my mat. I love the profound simplicity of yoga and how it is inherently available to all people, asking only for an open mind and heart from its participants. I am a health advocate and have spent the last ten years embracing a variety of modalities that support health, by serving as a massage practitioner, personal chef, nutritionist, wellness coach, fitness instructor and yoga teacher. It is with this holistic approach that I am honored to lead yoga and continue the path of yogic exploration!
Kyria Edwards is currently not instructing any classes.