Brian Reed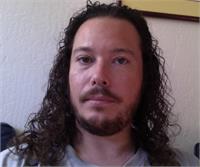 Brian began teaching yoga after curing his own chronic back pain, obesity and depression. He started up the Bay Area's Premier Ayuh 'LIfe' Yoga School (Worlds Yoga) helping countless students reach their health goals. After selling to his partner in 2012 Brian spent most of his time absorbed in deep meditation and being a good Dad to his most amazing son. He was recognized by his spiritual teacher, Baba Hari Das as having opened his crown chakra, an admission of the highest stage of spiritual illumination from which only a few retain the body. Brian remains for the benefit of all living beings, transforming negativity and dis-ease of the body, mind, and spirit. Students experience great peace and wellbeing in his presence.
Brian Reed instructs the following:
Enjoy the Bikram Yoga Series in 75 minutes.




26 postures and 2 breathing exercises practiced in a heated room designed to restore health, strength and flexibility to the entire body. (Bikram's Method) All levels welcome!!




26 postures and 2 breathing exercises in condensed time. All levels welcome!!!