Ruth O'Donnell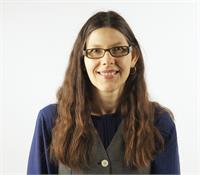 I went to graduate school and studied Kinesiology, specializing in exercise science. After getting my master's degree I learned more esoteric healing practices like Reiki. I blended the two to create a radical form of self care that I practice everyday and offer to others.
Ruth O'Donnell instructs the following:
Don't just do something.... sit there!Join your fellow Yogis for a time of sitting together and cultivating mindfulness. Every Monday morning after the Silent Class, we will explore a variety of meditation styles/techniques and support each other in practicing ways of connecting with our true nature (inner self) (inner wisdom). There will be time for instruction, discussion and of course, practice. Everyone is welcome - those with little or no meditation experience, as well as those with much. These sessions will provide an opportunity to develop or deepen a practice for enriching your daily life.There is no charge or fee for this class.




A 75 minute dynamic movement class designed to build deep core strength, and enhance overall body strength. Benefits include a deeper sense of stability that will support the longevity of your yoga practice, and help to prevent injury. Be prepared to have fun while working hard!

Benefits:
With consistent practice, expect:
A deeper sense of stability in the belly and back
Prevention of injury to your joints
Increased bone density
Improved brain function
Increase in beneficial hormonal cascades
To have strength in planks, push-ups, squats, lunges and balancing postures
To feel more confident with complex movements, such as moving fluidly through a vinyasa
To have a renewed sense of PLAY in your practice




26 postures and 2 breathing exercises in condensed time. All levels welcome!!!