Jesse LoBue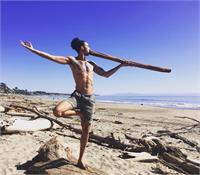 Influenced by my teachers, travels, and personal study I aim to teach with intention, presence, and positivity. I try to facilitate the mind-body-spirit connection in my students by teaching a breath-focused class, giving nuanced asana instruction, correcting alignment, gently pushing to personal limits, and allowing enough space for students to discover their individual practice and experience of Self union.
Jesse LoBue instructs the following:
Enjoy your favorite HOT 26 express class to MUSIC as part of our weekday evening GOOD VIBRATIONS series at 7:30pm.




Enjoy the Bikram Yoga Series in 75 minutes.